Products
BeauLet®
(Electric Bidet)
BeauLet®

(Electric Bidet)
Shower toilet culture that began in Japan, delivered to the world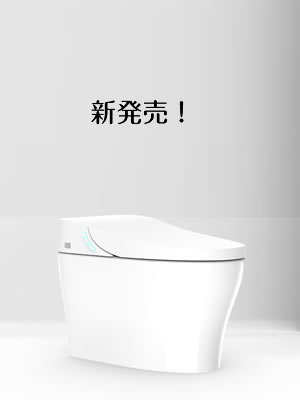 We are engaged in BeauLet® (Electric Bidet) business to deliver the shower toilet culture that began in Japan to the world.
In recent years, the demand for such products has increased in Southeast Asian countries in addition to Japan and China, and the market size is increasing year by year. This is because the product has been well received for its comfort and the ability to use functions such as a warm toilet seat, hot water washing, and hot air drying that have never been experienced before.
Especially in countries where clean water and electricity are not supplied enough, people have been paying attention to the fact that functions such as warmth toilet, warm water washing, hot air drying and automatic deodorization which they have never experienced before can be used with energy saving and comfortably.
We would like to continue to deliver the Japanese clean toilet culture to the world and to be a bridging company between Japan and the world connected by the toilet.
That is our desire as ARCA.
Product Introduction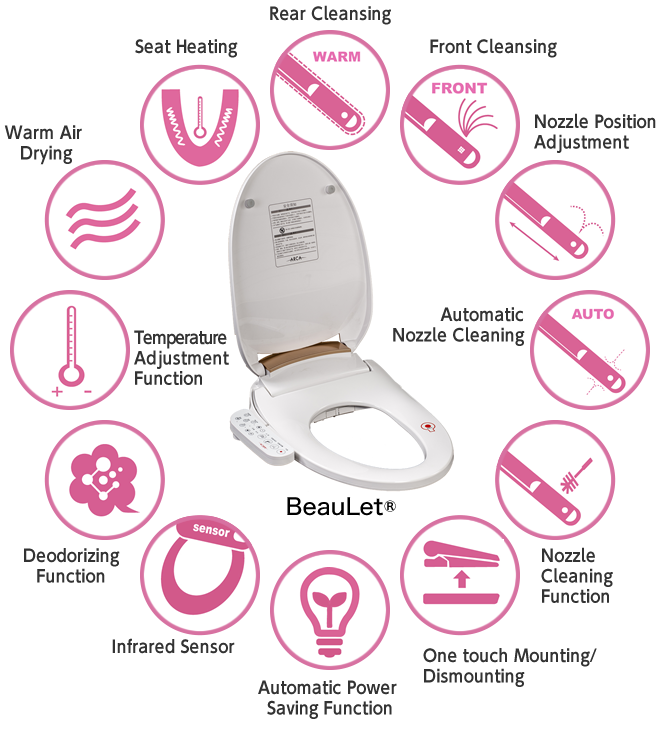 Rear Cleansing
Keep your Rear clean by washing with warm water of appropriate temperature.
Front Cleansing
It is a nozzle only for women. It can apply soft water flow to a wide range.
Nozzle Position Adjustment
By adjusting the cleaning position, you can intensively wash the area you care about.
Automatic Nozzle Cleaning
By automatically cleaning the nozzle before and after use, the cleanliness of the nozzle is assured at all times.
Nozzle Cleaning Function
As the nozzle comes out by pressing the button, cleaning of the nozzle can be done easily.
One touch Mounting/Dismounting
The one touch detachable structure makes the product easy to clean and maintain.
Automatic Power Saving Function
By automatically going into the power saving mode when not in use, it can suppress the power consumption.
Infrared Sensor
Since the seating is detected by the infrared sensor, unwanted actions can be prevented.
Deodorizing Function
By the working force of the activated carbon, it adsorbs the molecule that becomes the source of the odor.
Temperature Adjustment Function
By adjusting the water temperature for washing and the temperature of the toilet seat, the user can utilize it with the desired warmth.
Warm Air Drying
With a built-in fan, the user can adjust the strength of warm air in three stages.
Seat Heating
By heating the toilet seat, the user can spend comfortably even in cold weather.
Product lineup
※Click Product picture for more information.

Copyright © ARCA All rights reserved.