Products
Solar Power System
From residential to mega solar we will propose a photovoltaic power generation suitable for customer's requirements and site conditions.
Solar Power Generation System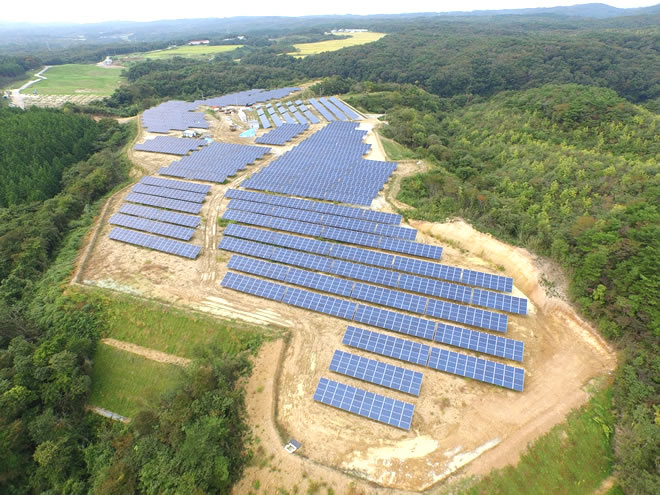 Since the fixed purchase price system (Feed-in-tariff system) was introduced, a large number of power generation facilities were installed. The environment surrounding solar power generation is undergoing major changes, such as changes in fixed purchase prices and the introduction of output control.
Nonetheless, with our ground-mounted solar power generation system, we strive to provide the most profitable setup in any situation as we propose the installation method according to the customer's budget and requirements realizing the optimum material procurement and construction method.
We also design carport equipped with solar power generation system making full use of our know-how.Please feel free to contact us when considering the effective use of land and vacant space.
Roof-mounted solar power generation system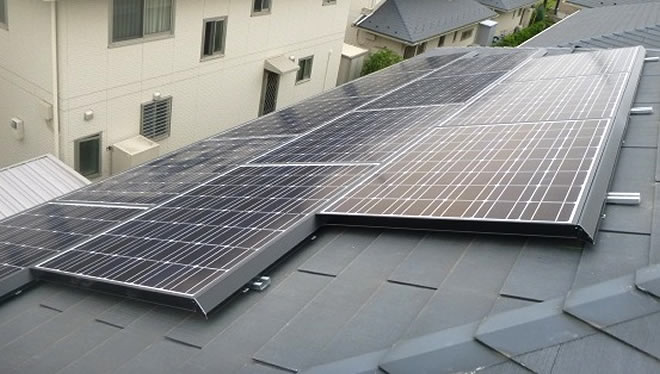 Our roof-mounted solar power generation system is characterized by high power generation efficiency and low installation cost.
Usually, the mounting components on which the solar panels are installed are made of steel, but our roof-mounted solar power generation system uses a lighter mounting frame made of aluminum to reduce installation cost and weight load.
Maintenance / management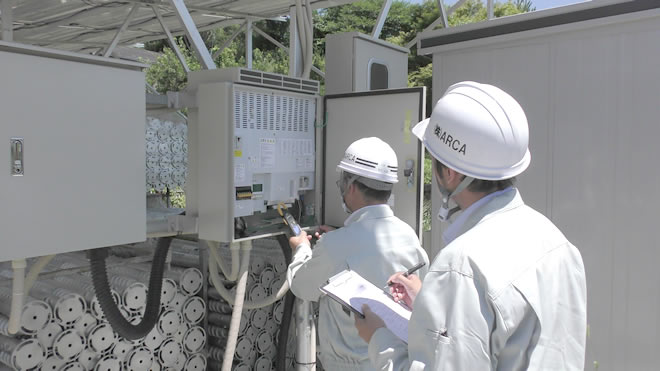 At our company, specialized staff regularly inspects from small to medium, mega-scale solar power plants and contributes to stable operation and improvement of project revenue of customers' plants, by collecting data, conducting surveys and diagnosis.In general, many people have the image that solar power plant is maintenance-free, but it has been reported that there are many solar power plants whose power generation is decreasing due to abnormalities in equipment and facilities.
The number of regular maintenance and inspection items can be set arbitrarily, so please feel free to contact us first.
---
Development
We will investigate whether idle land can be used as solar site.
We will support restructuring and monetizing under-used farmland after carefully inspecting the location. We investigate whether the land can be used as a site for solar power generation by checking many items such as installation feasibility, capacity, power generation etc.If you are thinking about selling or renting the land, we can also offer land-surveying service.

---
Photovoltaic O & M service
We will utilize our experience and know-how to support stable operation of electricity sales
Our periodic maintenance service ensures smooth and safe operation of solar power system and equipment. In case of technical errors, our staff will promptly respond and carry out necessary recovery or correction steps.
Please note, maintenance of solar power generation system is required via the Revised FIT Act, enforced since April 1, 2017.
Copyright © ARCA All rights reserved.